I'm just NOT going to give an introduction. You can be patient and read through, or you can skip this post, but I HAVE to make this one post.
25. Hunter- Never been Kissed (C.M Kars)
This one is a recent crush but Hunter's charms are irresistable.
24. Trevor- Perfection ( Neighbour From Hell #2) (R.L. Mathewson)
"How dare you question my taste, woman?" he demanded. "If I say you're beautiful then you're beautiful so get the hell over it!"  – Trevor
*raised eyebrow*
23.Aaron Warner- Shatter Me series
I hated to love him!! I was actually on Team Adam, and then suddenly I don't know what happened.
My dream cast:
22. Ashton- Nothing left to lose (Kirsty Moseley)
First of all, the book is AWESOME… Ashton just enhances its appeal, makes it cuter. And again, his dialogues..
21. Archer- Archer's Voice (Mia Sheridan)
My sweet, silent, innocent Archer Hale.. *sigh*
"I lost my heart to you. And, Bree, in case you're wondering, I don't ever want it back."
Archer, in case you're wondering, I don't want my heart back either.
20. Percy Jackson (Not going to mention the book -_- )
Although I friend-zoned him, he's one of my all time favorite heroes…
….. Or maybe I really like Logan Lerman (although I haven't watched the movies) No, no.. I love Logan, but Percy is…. well… Percy.
See what I mean??
19. Landon Young (This Sky- Autumn Doughton)
"I'm so far gone that I almost lift her face and kiss her on the mouth. I almost admit to her that I'm losing myself. I almost tell her I love her. Insane, I know.
He messes with my brain, I swear..
18. Michael Tolland- Deception Point (Dan Brown ) I can't explain my attraction towards this guy. If you've read the book, maybe you can relate??
17. Michael Moscovitz -Princess Diaries (Meg Cabot)
In my defense, he was one of my first book crushes. I wasn't as experienced then. 😛
I'm so humiliated to admit this. Ugghh!!!
And Note: I hated this one book I read from the series, so DON"T judge me.
Also, I seem to have a weird fascination towards book characters named Michael.
16. Warden / Arcturus- The Bone Season (Samantha Shannon)
After reading this book, for one whole day only one name flashed through my brains.Guess which one…
According to http://theboneseason.wikia.com/wiki/Warden :
Like all Rephaim, Warden is very tall and has chartreuse eyes when he hasn't fed on aura. His skin is dark honey gold and his hair is ash brown in color. He has a strong jaw and bow shaped lips. Paige describes him having "irises like flame behind stained glass".
15. Miles- Ugly Love (Colleen Hoover)
Re-read the author's name. Yes, now you get me?? No?? Then why are you sitting infront of the computer or phone or whatever when you should be reading a CoHo book ASAP ???
Okay, I'll just tempt you more:
You won't get this until you've read all her books, but anyways, this is Colleen Hoover's  review on Goodreads, while she was writing Ugly Love:
Miles. Miles, Miles, Miles.

Seven books I've successfully completed.

Will? He didn't make me cry when I wrote him.

Holder? Nope. No tears, here.

Daniel? I might have pissed myself laughing.

Ridge? Heart wrenching, soul-crushing. But dry eyes.

Miles? Miles, Miles, Miles. He's making me bawl like a baby.
Yaaaa…..And my feelings for Miles:
And why I love him:
"Tate :"What rules?" Miles :"Well, for one, I'm not allowed to break your heart. Second, I'm also not allowed to break your damn heart. And last, I'm not allowed to fucking break your damn heart."
14. Dare- Nocte series (Courtney Cole)
Dude, did you just read his NAME?? Well his name is actually Adair DuBray, but still… And then, this book… Sorry, i know you're tired of hearing this but- I can't explain.
Book, stop messing with my head *bangs head against wall*
Dare, that goes for you too.
13. Josh Benett- Sea Of Tranquility (Katja Miller)
Another book with kidnapped my brains. Another hero who killed me again.
Mmmhhmm.. Something like that..
"He's the kind of good-looking that transforms once self-respecting females into useless puddles of dumbass."
Yaaaa…
12. Etienne St. Clare- Anna And The French Kiss (Stephanie Perkins)
 "I trail my fingers across his cheek. He stays perfectly still for me. "Please stop apologizing, Étienne." "Say my name again," he whispers. I close my eyes and lean forward. "Étienne." He takes my hands into his.Those perfect hands, that fit mine just so. "Anna?" Our foreheads touch. "Yes?" "Will you please tell me you love me? I'm dying here." And then we're laughing. And then I'm in his arms, and we're kissing, at first quickly—to make up for lost time—and then slowly, because we have all the time in the world. And his lips are soft and honey sweet, and the careful, passionate way he moves them against my own says that he savors the way I taste, too. And in between kisses, I tell him I love him. Again and again and again."  

 
French and American parents, but he has a British accent. Messy brown hair, which is good enough for shampoo ads. Brown eyes. Adorable personality. What else do I need?? Reality is worthless compared to guys like Etienne!!
11. Four- Divergent
THIS was my dream cast for Four!! 😦
 10. Will- Slammed (Colleen Hoover)
Again, look at the name of the author please..   A poem that Will wrote:
"And life definitely doesn't want me

To just let it tell me

that the girl I met,

The beautiful, amazing, strong, resilient girl

That I fell so hard for

Should only come in third

Life knows.Life is trying to tell me


That the girl I love

The girl I fell

So hard for?

There's room for her in first.

I'm putting her first."
No questions, right?? Just read the damn book…
9. Lucas- Easy (Tamara Webber)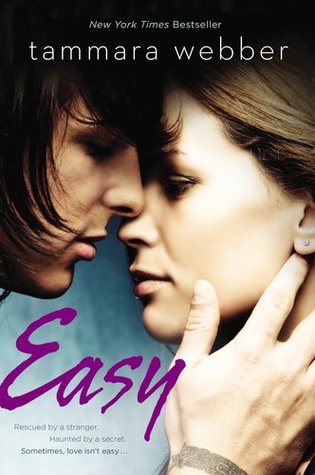 And that is just the cover of the book..Artistic, passionate, caring…. *sigh* Why does reality exist again??
 8. Christian Grey- 50 shades darker (E.L. James)
Do Not Judge Me. I HATED him in the first book, obviously. But I must say, the hearts-and-flowers version of Mr.Grey is too tempting.
Well, he says these stuff and I go *swoon*
Aaand, as I've mentioned a countless times, Ian Somerhalder will always be Christian Grey for me. Do you still blame me??
7. Oren Tenning- A Perfect Ten (Linda Kage)
The best ever bad boy!!!!
*drooling*
6. Christian- Take This Regret (A.L.Jackson)
I'll just copy paste whatever media I had added in the review for this book.
And my Christian:
Ian Somerhalder is perfect for guys named Christian, don't you think? *wink*
5. Asher- When It Rains ( Lisa de Jong)
I want to say sooo many things but I'm awesome and I don't give spoilers, so..
"When it rains, think of me."
The quote can seem immensely cheesy to you now, but once you read the book, you'll get me.
Perfect casting:
My heart: broken into pieces… You know what, just DON'T read this book. It might destroy you.
4. Ivan- If You Could See Me Now (Cecelia Ahern)
He's wild and spontaneous. He's invisible.
"Elizabeth's hands flew to her mouth; tears filled her eyes with happiness
as she realized he was fulfilling yet another of her and her mother's intended activities.
"Why are you fulfilling all of my mother's dreams?" she asked, studying
his face and searching for answers.
"So you don't run away like she did in search of them," he replied, taking
her hand. "Come on, join in!" he said, leaping around."
Ivan. Is. life.
3. Daemon Black- Obsidian (Jennifer L. Armentrout)
He's an alien.
A hot, sarcastic, arrogant alien.
I love him.
I'm hypnotized by his imperfect perfection..
2. Finn (Switched- Amanda Hocking)
He wasn't even the hero in the damn story!!!!
When I read the blurb where they describe him as "dark and intriguing", I'm like, I want him. He reminded me too much of a person I knew in real life (only by looks, please).
But warning, he's as creepy as Edward Cullen- as in ,watch your girl sleep kind of creepy. I just like him because of different reasons, which I'm sure anyone who knows me well would understand. *wink*
1. Patch- Hush, Hush (Becca Fitzpatrick)
Wanna hear the truth?? The book wasn't even that good. Patch again reminded me of the same person that Finn did.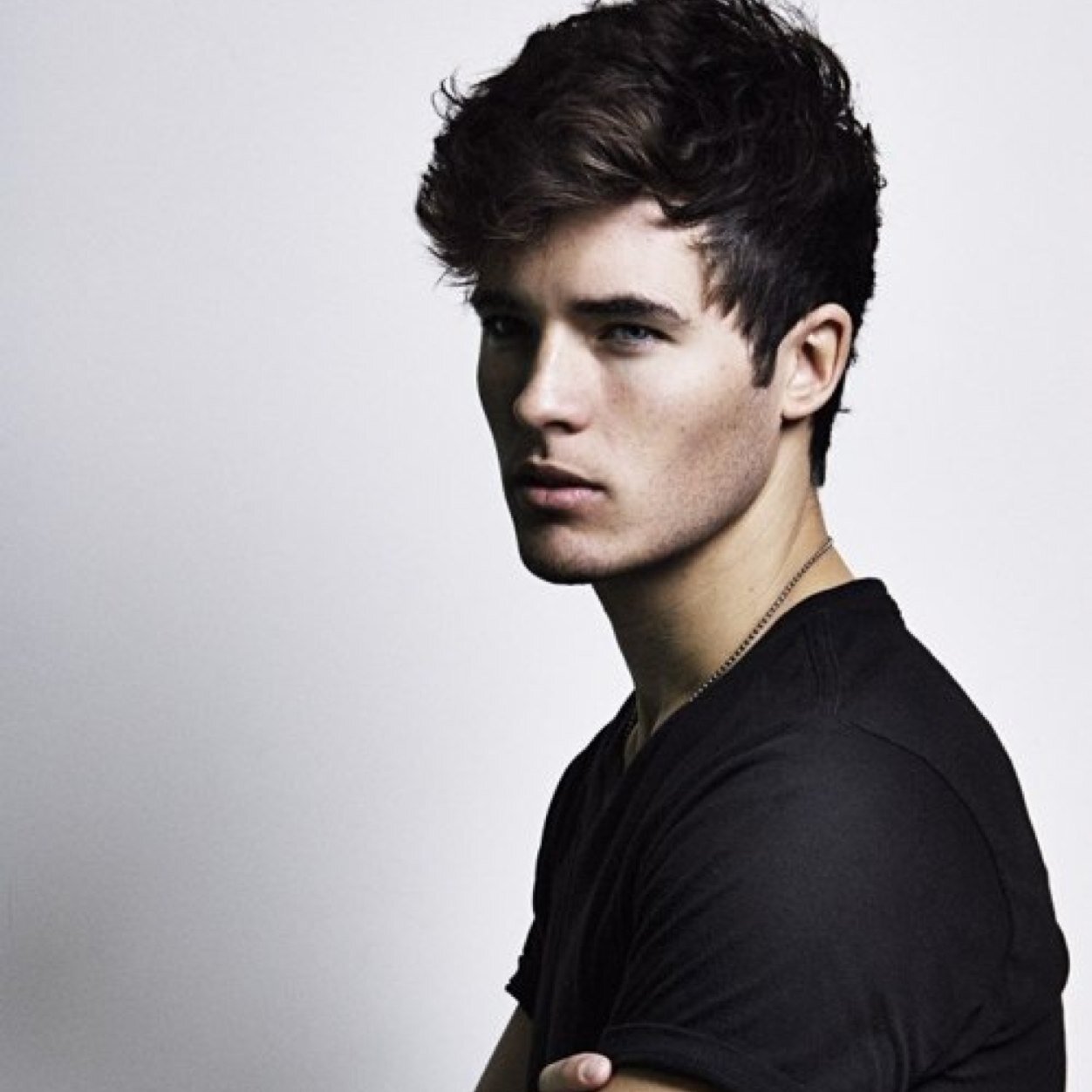 And Patch's dialogues.. He's one of the most sarcastic and funny hero ever…
Please, somebody, understand my attraction…
"Coach: "All right, Patch. let's say you're at a party. the room is full of girls of all shapes and sizes. You see blondes, brunettes, redheads, a few girl with black hair. Some are talkive, while other appear shy. You've one girl who fits your profile – attractive, intelligent and vulnerable. Dow do you let her know you're interested?"

Patch: "Single her out. Talk to her."

Coach: "Good. Now for the big question – how do you know if she's game or if she wants you to move on?"

Patch: "I study her. I figure out what she's thinking and feeling. She's not gonig to come right out and tell me, which is why i have to pay attention. Does she turn her body toward mine? Does she hold me eyes, then look away? Does she bite her lip and play with her hair, the way Nora is doing right now?"
I know he's cheesy, but…
"Hang on, did you just call me Angel?" I asked.
"If I did?"
"I don't like it."
He grinned. "It stays, Angel."
Oh, did I mention that he's a fallen angel??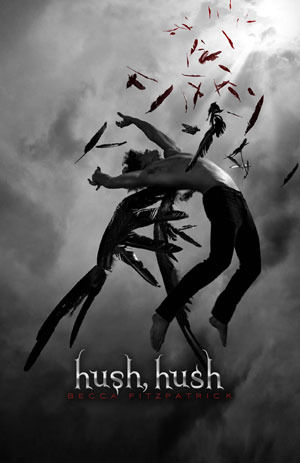 So, we come to an end of this huge post which took me a week to complete. I'm sorry for all the can't-explain-why type phrases, and the fan-girling. Plus, I'm too lazy to type too much, so maybe I haven't given enough justifications. But needless.to say this is my favorite post that I created so far. *sigh*
For Peeta and Augustus lovers: I love them but Peeta is a beta hero, and my type is Alphas.. And Augustus, I love him, but he's not really this list material. I really friend-zoned him. Sorry. 😦
Anyways, you should just make lists of your own featuring your favorite heroes, and point out the ones I missed!! ;-P Remember to send me a link!!