Inspite of all my pending posts, I can't not do this. Thank you Bhramori !! But again, I hate you for writing my answers already, I spent double time thinking of other answers!!
1. Find an author's name or title with the letter 'Z' in it.
Markus Zusak. The author of The Book Thief?? Yeah, enough said. Some people are geniuses.
2. Find a classic.
The best one I own would be… The Railway Children..
Or maybe i just want to show-off that I got this as a prize from school.. 😛
3. Find a book with a key on its cover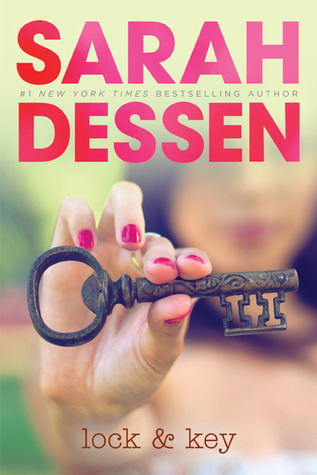 Let me take this opportunity to say that I love Sarah Dessen, for making me start reading chick-lit !! :")
4. Find something on your bookshelf that's not a book.
I have a ton of stuff actually.. It'll be weird..Brace yourselves.
Item no. 1 : An I-don't-know-how-old nail polish bottle..
Item no. 2 : A pair of earrings
Item no. 3 : An idol of Lord Jagannath.
Item no. 4: Air-conditioner remote.
…And…Bookmarks, pen-drives, etc. etc. 😀
 5. Find the oldest book on your shelf.
Five Go Off To Kirrin Island Again by Enid Blyton!! I have older ones, but not on my bookshelves..
Just look at the frayed and yellow pages..
6. Find a book with a girl on the cover.
I have so many books like that. All Eva Ibbotson books have girls on the cover.. But okay, I'll give something different… The Storyteller by Jodi Picoult.
7. Find a book that has an animal on the cover
My Family And Other animals by Gerald Durrell
8. Find a book with a male protagonist.
Harry Potter, Paper Towns, Percy Jackson… But we're forgetting one gentleman…
Robert Langdon!!! 😀 ❤
9. Find a book with gold lettering
The Time Of My Life by Cecelia Ahern.. I just love golden lettering on books.. *sigh*
10. Find a book with only words/letters on the cover.
Ummm.. Errr.. I can't find or think of any book like that actually. Even my school books have pictures on them!! But The Time of My Life kind of has only letters, if you can overlook the envelope design.. 😛
11. Find a book with illustrations in it.
This is the best question ever.. Check this book out..
First comes the blurb..
"Delilah knows it's weird, but she can't stop reading her favourite fairy tale. Other girls her age are dating and cheerleading. But then, other girls are popular.
She loves the comfort of the happy ending, and knowing there will be no surprises.
Until she gets the biggest surprise of all, when Prince Oliver looks out from the page and speaks to her.
Now Delilah must decide: will she do as Oliver asks, and help him to break out of the book? Or is this her chance to escape into happily ever after?"
Got it?? Now.. Prince Oliver..
My favorite picture though is..
It also has small illustrations at the corner of pages, like:
Conclusion: Its one of my favorite books.
12. Find a diary (true or fictional)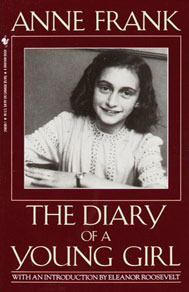 Sorry, Bhramori, had to steal your answer. But well, how can I not mention this. And the only other diary I own would be one (only one) book of Princess Diaries by Meg Cabot. (Yikes!! )
13. Find a book written by someone with a common name (for e.g. Smith)
What is more common than Brown?? And Dan??
14. Find a book that has a close-up of something on its cover
This is the one book I own which has kind of a close up:
I just love this cover!! ❤
And I can't not have a Sarah Dessen book if we're talking about close-ups..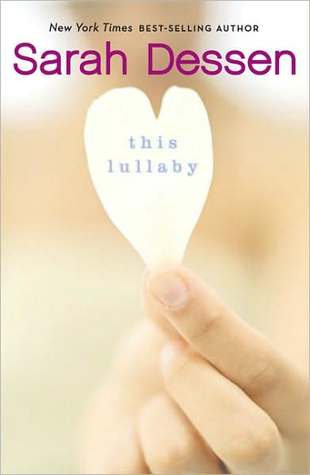 15. Find a non-YA book
I love some of those classic poems.. So this takes a permanent postion on my shelf.
So once again, I'm keeping this tag open-ended. Just please send me a link, I really want to see your choices !! 😀