Exploring My Bookshelves is a bookish meme hosted by Addlepates and Book Nerds
Here's how it works:
She'll give you something about your shelf to write about. It might be your favourite cover, your favourite author, your book you most recently bought etc
Then give the blurb and the cover of the book (and what you thought of it if you've read it)
And finally, go back to her post and send her a link! 
Least no. of pages?? That was difficult… The thinnest book I have is The Sense of An Ending by Julian Barnes.. 150 pages 😦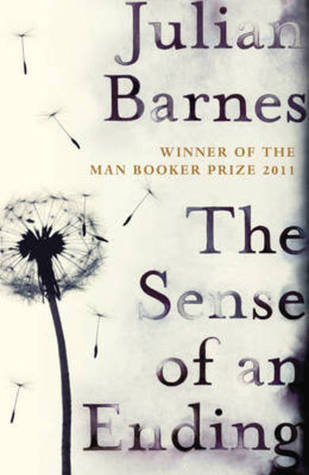 Winner of the Man Booker Prize for Fiction in 2011
Tony Webster and his clique first met Adrian Finn at school. Sex-hungry and book-hungry, they would navigate the girl-less sixth form together, trading in affectations, in-jokes, rumour and wit. Maybe Adrian was a little more serious than the others, certainly more intelligent, but they all swore to stay friends for life.
Now Tony is retired. He's had a career and a single marriage, a calm divorce. He's certainly never tried to hurt anybody. Memory, though, is imperfect. It can always throw up surprises, as a lawyer's letter is about to prove.
I got this book as a gift from my friends on my birthday. Its pretty different from my usual genre, but its awesome…
But there is another book which is waaaayyyyy thinner.. 😛
My poetry book for school.
28 pages!! Beat that… 😀
🙂
Sripurna.