This has to be the most difficult list I've ever made. Specially because after getting a new phone this year, I've been reading too much. And me being the romance-obsessed person that I am, I had too limit the list to books that I've read only this year. 😛 If you want the review or playlist for any of these books, all you need to do is comment in the box below. 🙂
25. Remember When Trilogy– T.Torrest
I LOVED the first book, liked the second, was disappointed with the third. But this one remains one of my favorite series' that I read this year.
24. Flipped– Wendelin Van Draanen
Flipped is the most unsatisfactory but sweet books I've ever read. I don't even know whether this counts counts as a romance novel. Probably belongs to a genre called 'first love'.
23. Seaside series- Rachel Van Dyken
Okay, so its melodramatic, unrealistic and cliche. Doesn't stop me from loving it. Please, all of us need some fictional characters to drool over. Demetri, Alec, and Jamie are PERFECT.
22. Hush, hush- Becca Fitzpatrick
This one isn't really my type of book, but one word will be enough to justify why I LOVE it- Patch. (You know him if you've read the books)
21. Loving Mr. Daniels– Brittany C. Cherry
Very cliche. Very sweet.
20. Dear Adam– Ava Zavora
This book is waaaaaayyy different from all the typical romance novels you read. The concept is freakin' awesome.
19. Coming home– Priscilla Glenn
A pure romance, but not too cliche. It has a warm fuzzy feel to it, so I'd say its a 'comfortable' book.
18. Ugly love – Colleen Hoover
Its Colleen hoover, of course its awesome. Just read it without doubt, if you like romance and suspense.
17. Neighbour From Hell- R.L. Mathewson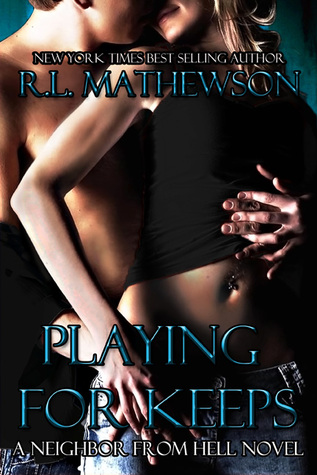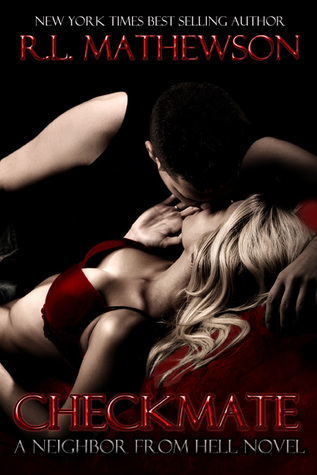 Want a good laugh? Love romance? Find fighting couples cute? This is your series. And all the books haven't even been published yet, just the four above.
16. Just One Wish– Janette Rallison
Its adorable.. I loved its uniqueness, simplicity, and writing style. But the ending???!!
15. Archer's voice– Mia Sheeridan
Sweet, unique, heart- touching.
14. 50 Shades Of Grey– E.L. James
Shocked? Don't be.. If you've read it, you probably know why. Putting aside the erotic and insensitive parts, the last two books of this series have quite a sweet bit of romance. And of course, I imagined Ian Somerhalder as Christian Grey, so it kinda increased the love.. 😛
13. Reasons I fell for the funny fat friend– Cassie May
This is like my dream love story, I don't know about funny, but I am kind of the DUFF (Designated Ugly Fat Friend), so….
12. Hate List – Jennifer Brown
Don't read this if you want a romantic book. This book shows romance from a different, negative side. Dark, haunting, this book will make you THINK.
11. Saving June – Hannah Harrington
I almost disliked it in the beginning, but as I kept reading, it was impossible to put the damn book (or in my case, my phone) down. And, trust me, in the end, you are rewarded for reading the whole thing and not dying of suspense.
10. Collision Course – S.C. Stephens
Search for the blurb on Google, you'll get a hint as to why I love this book.
9. Annie's Song – Catherine Anderson
Its old-fashioned, its sweet, its awesome. At least read the blurb.
8. Twenty Boy Summer– Sarah Ockler
Sarah Ockler, you are bloody amazing..*wiping tears from my eyes*
7. Butterfly Weeds– Laura Miller
*contented sigh* God, I'm such a romantic fool…*tears*
6. When It Rains– Lisa De Jong
To read my review and playlist, click here.
5. Take This Regret– A.L. Jackson
Look at the name of the book, guys. It was bound to be amazingly awesome. I'm making the playlist, I'll post it soon. 🙂
4. The Sweet Gum Tree– Katherine Allred
Some might find the writing style boring, but the story is really good.
3. Hopeless series– Colleen Hoover
Just go read the Prologue, you won't be able to put it down.
2. Slammed series– Colleen Hoover
Sometimes I hate Colleen Hoover for writing this book and creating this imagery in my head of a perfect romance.
1. Sea Of Tranquility– Katja Millay
The last two words. You know what I mean if you've read it.
So there you go, the best of my entire year.
thelonelybooklover
🙂